Pathology Movie Explained – Holistic Review
There have been a lot of movies that have taken the audience by surprise. Each time being impressed by a different story is what keeps it interesting. From different genres, mixing things up and presenting it with a new angle is always fun. That time is long gone when the movies were either horror or funny. Today's world of audience needs more than that because cinemas are being flooded with this new stuff lately. You shouldn't make movies nowadays which doesn't include darkness in them because they are now hot all across. Talking about the darkness how can one miss "Pathology". Released in 2008, the films include some of the prominent cast of Hollywood. The cast includes Milo Ventimiglia, Alyssa Milano, and, Lauren Lee Smith. The pathology movie explained to us that not even the professionals that we trust with our lives are trustworthy.
Because this film does include the content which is unsettling so it got a lot of viewers in a puzzle. However, the question has arisen after the movie Pathology that has to be explained. We have explained the movie by breaking it so that it will be easy for you to get on board. Buckle up people we are about to start!
The Pathology Movie Explained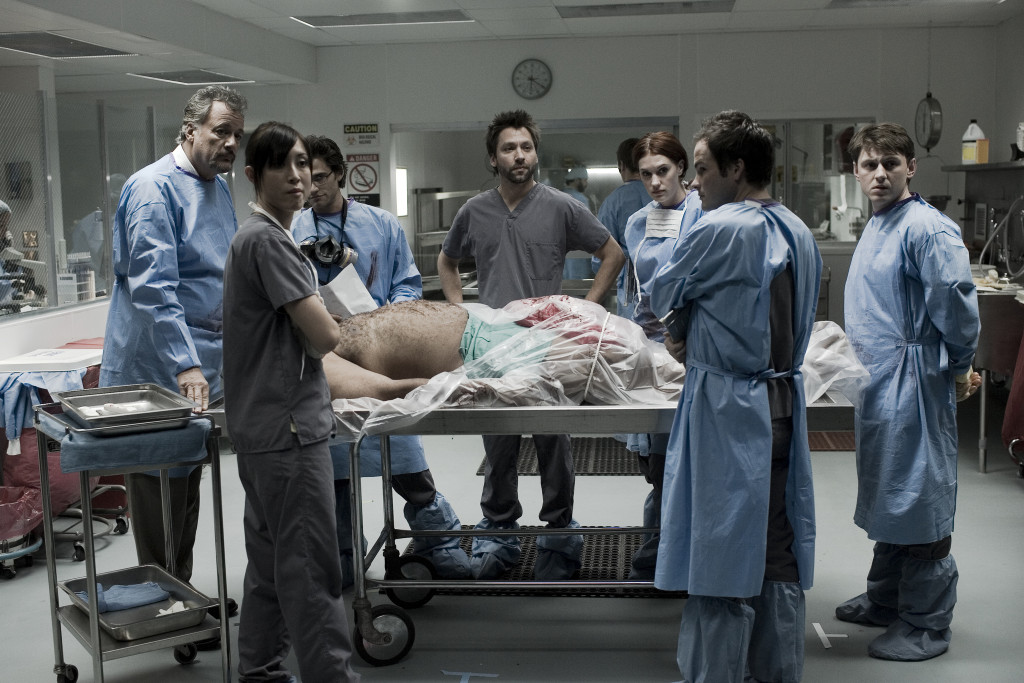 The plot of the movie revolves around a medical school graduate Dr.Ted Gray. He has graduated top of his class, as a result, he joins the top-notched pathology program. Ted has also practiced in Lagos, Africa. Moreover, when he is at one of the nation's top pathology programs he notices some kind of jealousy and hatred of the fellow interns towards him. He quickly figures that another fellow intern Dr. Jake Gallow happens to be the top dog of the group. Being an extraordinary pathologist he is later invited to the group of other interns and learns about the dark stuff they do after the working hours in the hospital's abandoned room in the basement.
Pathology film characters from the very start seem to be creepy and weird. The film itself contains very dark scenes that happen to be inappropriate for this storyline. Most importantly when Ted is accepted in the group he learns that they have some kind of game where each of the members has to commit a murder in such an order that he cannot be caught. "A perfect murder" that's what they mean to say. The person who has to be murdered must be an evil person so that he can be eliminated from this world. The idea seems very disturbing but as the movie progressed we saw our star boy getting used to it.
He appears to be the best of all. Above all his presence having an impact of insecurity on Dr.Jake Gallow throughout the pathology movie explained that Ted was indeed a man of talent. Secondly, when Jake invited Ted on the night out with the group and later killed a man. Ted, however, the next day explained how exactly Jake would have done it.
Pathology Film Characters
Pathology movie characters have too much versatility. The main character Dr.Ted Gray is accompanied by many other male-female characters in the movie. Every character was two-faced and later it was revealed in detail. The group of the interns was creepy as hell, but again that's what makes the movie interesting to watch. Dr. Juliette Bath who supposedly was the girlfriend of Dr. Jake later started crushing over Ted which made Jake really un-happy. Then we have Dr. Griffin who seems quite disturbing and peculiar. The group has two more doctors Catherine Ivy and Chip Bentwood who were also under the sick mentality like other interns.
The group is under the direct command of Dr. Quentin Morris who seems to be unknown about what his team does after the hospital hours. He also knew Ted before his career started at that pathology center. He also seems to know his future father in law too and spoke highly of him. Ted's fiance Gwen Williamson was also not unknown to him. To be clear, it was because of her the things started getting out of control. Ted realized that the game was now getting out of hands and Jake was now killing innocents for his own pleasure. He knew he had to get out of these miserable activities before he becomes the victim. On confronting Jake, he understood there is no quitting. Gwen's presence made Juliette jealous, on which Jake was angry. We saw what was happened to her just because Jake couldn't keep it together.
Deaths in the movie
Pathology movie deaths were quite a show of how pathologists can easily get away with murder. We saw the first man the group killed was a big black male. In his excuse, Dr. Jake explained why he has done it. It was the first time when Ted got to know about their extra-curricular activities after office hours. The film goes on with a bunch of murders. The game is that one person from the group kills anyone and present his body in front of others upon which they have found out how he was killed and put forward a detailed theory. During Ted's time with the group, we saw in a movie how Juliette tricked him into killing a man who she said was her father and raped her when she was a girl.
The first man Ted killed was a male in the hospital who killed his family, he tried to kill himself too but couldn't get the job done. Ted thought he wanted to die so he went with it. The same scenarios went on and the group killed whoever they thought was guilty or not. As it was said in the film, We are animals, right? we will kill only if we could get away with it. We also saw Jake killing Juliette just because he couldn't stand seeing her sleeping with Ted. He was over his mind when he saw how she reacted after Ted's fiance Gwen came to say with him. Jake invited Ted that night to surprise him with the death of Juliette but he had something else planned for them.
Pathology Movie Ending Explained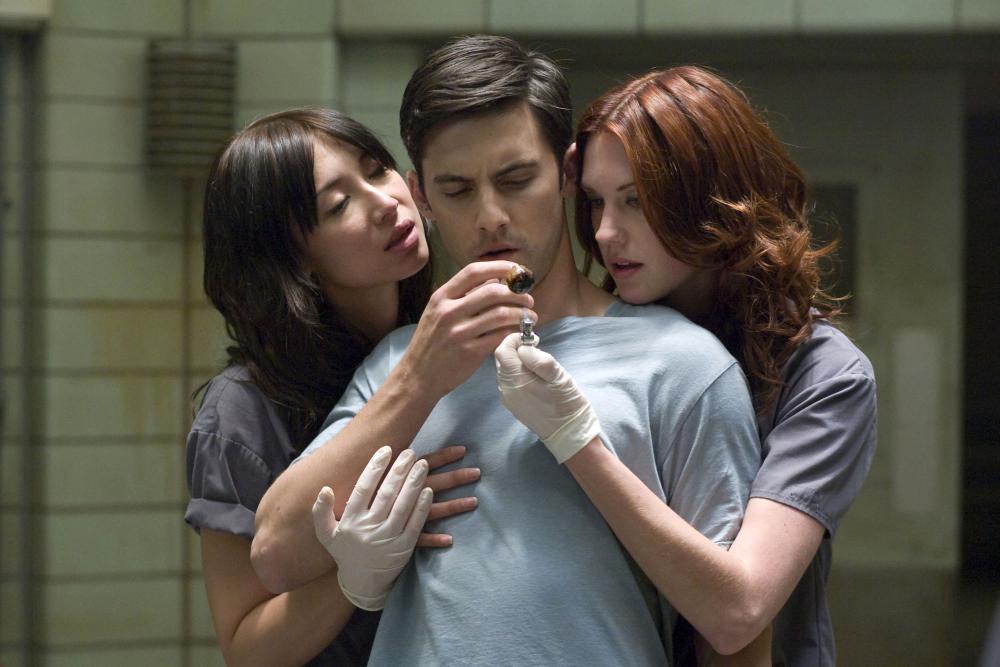 After Ted's attempt to kill the group he found out that Dr.Jake survived. He knew Jake will go after Gwen for his revenge. The time Ted reached home it was too late. Ted decided to do the autopsy of her fiance himself. He concluded a report and gave it to the parents and police, it seemed as if Jake won and he was better than Ted. On confronting Ted he said he was better because Ted couldn't come up with how Jake killed Gwen.
Here the movie took a turn when the audience sees fellow pathologist who was not the part of the group and always seemed a normal doctor came for the rescue of Ted, Dr. Ben Stravinsky. In the end, Ted kills Jake the same way he killed her fiance except he performed an autopsy on him while he was still alive and that was really creepy stuff.
Is Pathology Movie Available On Netflix?
Unfortunately, it is not available on Netflix in so many countries. It might be because it was not originally streamed on this particular service or it was not bringing the amount of traffic as it required or expected to. Also, there is a Parental Guidance on this movie due to mass blood-shedding and murders depicted in the movie.
Moreover, any movie can come on Netflix if fans want it there. Although it was on Netflix USA for quite some time. It may or may not return in the future.