Helstrom Series Ending Explained
Marvel has always been versatile with its characters. Let it be superheroes or villains, we have not seen any overriding of it with any other universe. However, many may know marvel to be successful over the Avengers series. They should also be aware of the dark mystical stuff too. Yes, we are talking about Marvel's Helstrom Series. Let us get this Helstrom series ending explained. It is comic-center series with horror glimpses. The series came out right in the Halloween season. So then, when fans got to know about the level of spookiness that it had to offer, it automatically became the center of attention. Hulu struck at the right time with the right weapon (show) to toss the ratings high. As a result, Marvel Television and ABC signature studios, which is a Disney owned platform dropped "Helstrom". It is a work of Paul Zbyszewski (Agents of S.h.i.e.l.d).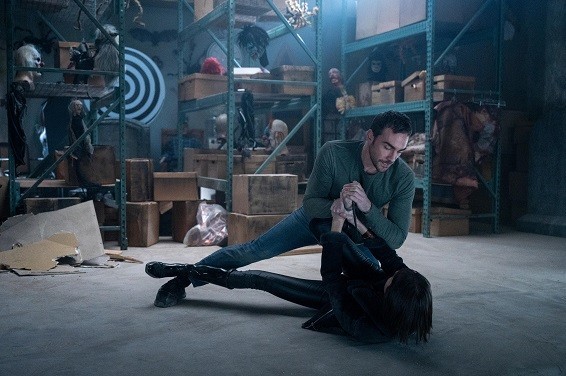 Helstrom TV show is a comic based show. It is based on two siblings with some psychic powers. Main characters are Daimon which is played by Tom Austen whereas, her sister Ana is played by Sydney Lemmon. Besides, for those who have not watched the show yet. SPOILERS COMING AHEAD! The show moves around these two characters. Both siblings have supernatural and psychic powers which they have inherited from their own demonic father. Daimon has the ability to create a kind of energy that can intensely burn demons. He can also force them (demons) to leave the bodies of their possessed human hosts. On the other hand, Ana has the ability that she can feed upon other's energies. We see the show bouncing back and forth in the siblings' lives to the present day. We also got to know that their father used to torture them back in the day.
Overview – Helstrom Series Explained
Helstrom series ending explained to us all the little details that were unanswered or hidden throughout the entire show. The sibling's father used to torture them in order to bring their real powers out. This one time he took Ana on a killing run all over the country. He used to use her as bait to lure his victims in. At present-day Daimon is living in Portland where he is a Professor at a local university and teaches Ethics. He is also working as a secular exorcist at the same place where her mother (Elizabeth Marvel) is admitted. The place is called Saint Teresa Hospital for Mental health. Their mother has been a patient there since a mighty demon known as Mother possessed her. On trying multiple times even Daemon can't get rid of her. In the meantime, Ana has been living in San Francisco.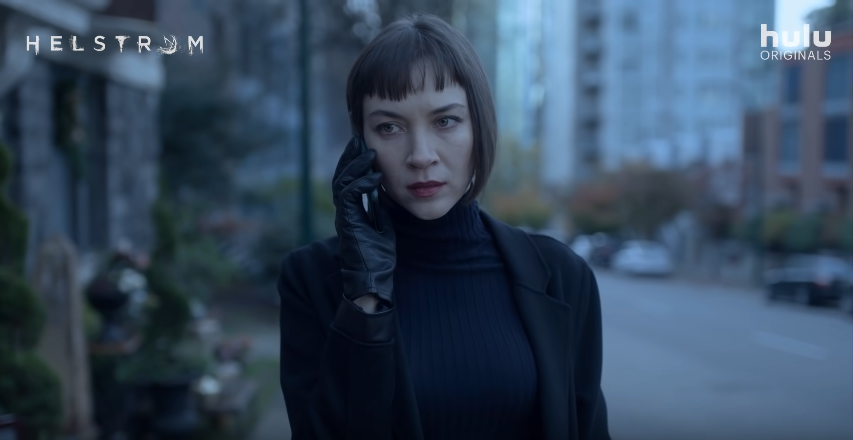 She is running a business with her childhood friend. She doesn't have control over her powers as Daemon has. Which makes her volatile and even dangerous. With her friend Yen's assistance, she preys on criminals and murderers to draining their energy. After their father disappeared and their mother got admitted they both got separated. They meet again when their possessed mother told them that their father is back. Due to Hasting's condition, Daemon gets a new partner Gabriella Rossetti. We later learn that Hasting has lung cancer and Anna's friend Yen is possessed by the skull of a keeper, a species of demon that is used to seal other demons. The siblings successfully destroyed the demon they thought was their father only to find out that it was Mother's son. The same powerful entity that has possessed their mother for two decades. She simply manipulated both of them.
Helstrom Series Ending Explained
Marvel's Helstrom had the cliffhanger ending. We saw shattered Gabriella all out joining the blood. Hasting got to know that she was now cancer-free and that she survived. Daemon, Anna, and their mother are now closer than ever. Their bond is unbreakable. Anna's friend accepted his fate as a keeper and keeps his eye on incarnated mother, we can see the girl is already traveling with Yen. The fans were all left in Aww! when the show runners came with a bang. The sibling's father made a comeback! He told that Mother was also one of his children and then he took the girl away.
The show was full of action and the thing that was enjoyed most was the characterization. Marvel with mystical and supernatural stuff really does sell the story to the audience. We can expect a season 2 in which it will be further explained how the show will proceed, what will be the fate of the father of the siblings. Most importantly, we will get to see more screen time of their father. Helstrom series ending explained the greatness of the show and the total reflecting of the comics quite beautifully
Helstrom Hulu
Hulu came in at the right time and aired the show when it was in its full swing. People bought the subscription and availed the reasonable offers. Since the Helstrom TV show received fame, it automatically boosted up the market of Hulu streaming service. we hope to see season 2 of Helstrom streaming service as well.