Tehran TV Series Explained
Tehran TV series is an Israeli based thriller. Moshe Zonder has created it and released it to Israeli public channel Kan 11. The director of the show is Daniel Sykrin. However, It is written by Zonder and Omni Shenhar. Moreover, The series is about Israel and Iranian conflict. It has been happening for quite some time now. There have been many shows and films that have portrayed the said issue on the screens. Most importantly, everyone knows this is a hot topic. Iran and Israel are blood enemies of each other. Since Israel knows that it is impossible to threaten and scare Iran, they now try to penetrate it through its agency. "The secret service". In the first place, the series was aired on the 22nd of July 2020 in Israel. Later on, it was released worldwide on the 25th of September on Apple TV+. It got mixed reviews overall.
Tehran is the capital city of Iran. well, it is originally been shot in Athens. So we only get, what we can say a rough approximation of how it really looks like. The Tehran TV series gives an insightful look at the people of Iran. Of-course all the actors are Israelis. We cannot expect them to portray any positive image. How are they going to sell their show then? The main reason why Israeli agency Mossad has sent their secret agent and a computer hacker into the Iranian grounds can be called massive. They want to stop and sabotage the ongoing work of Iran on their way to make their own Nuclear Bomb. In particular, this is enough to believe that how much Israel is terrified of Iran. Iran already has been facing a bunch of sanctions imposed by the united states of America.
The Plot Of Tehran TV Series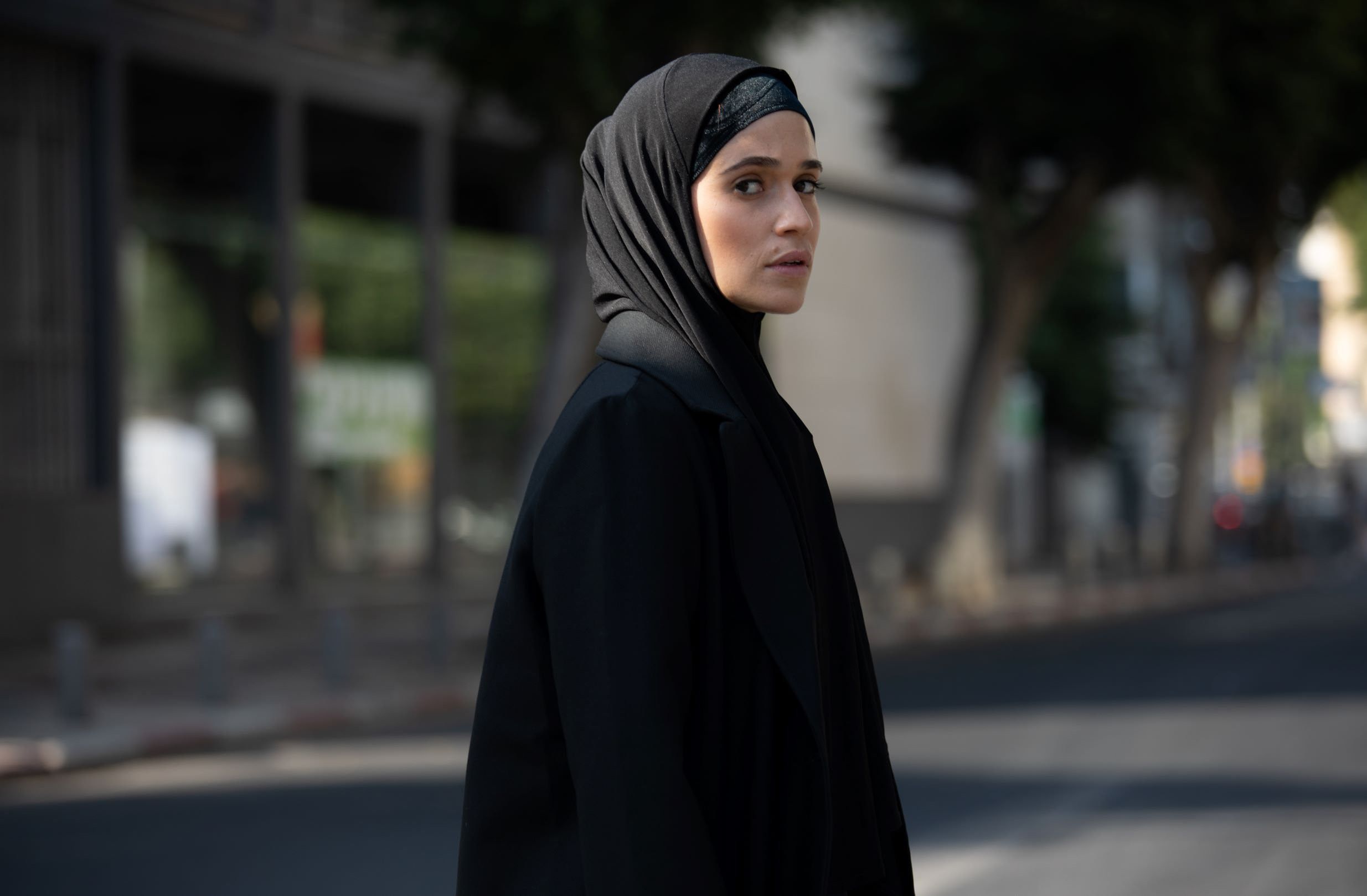 A young woman (JEWISH) born in Iran but raised in Israel is sent back to Iran's capital city to disengage any activity regarding the Nuclear reactor. The primary job of the agent is simple. She needs to get in. Dis-engage the Iranian air defense system so that Israeli warplanes can come in and bomb the nuclear reactor. This way they can stop Iran from getting their hands on the nuclear bomb. As soon as Tamar Rabniyan arrives at Tehran airport. She switches her identities with the Muslim woman there (Zhila Ghorbanifar) who works in a local electric company. Once she enters the company and connects to their computer, Her first attempt was to dis-engage the Iranian air defenses and to let  Israel attack. The mission fails because the boss in the company tries to rape the agent thinking this was Zhila.
Also Read: The Postcard Killings Explained
Her boss was killed as a result of attempting to rape her. Afterward, she goes into hiding and soon discovers her ties with her relatives. While on her visit to the capital city it was shown how she reconnects with her relatives there. Meanwhile, she was also hunted by the head of the investigations of the Revolutionary guards. It is quite simple that you just cannot portray the country that you have never visited before. How one can make a show about Iranian people without even getting to know them. We get to see the everyday problems of the Iranian people on the Tehran TV series. Struggling with their economical condition and all. In brief, this was one of the reasons why this show was quite a failure. This is how all your hard work goes right down to the gutter.
The Critics
Whenever you come across a show like Tehran, you want it to be accurate and insightful. Insightful in the term that you need to know about the ongoing tension between these two countries. If any country is sending their agent to its mortal enemy that has been there for more than 40 years. You really need to be picky. TV shows are the best shot of letting the general audience know about the stuff they do not know. In the past shows that were based on Israeli agents, we saw males whose only weapon for getting the information out of people was absolute torture. On the other hand, Tamar who has been assigned with this huge task has not been a deep-cover agent before. She is not experienced. We get to see her soft side and believe me if you are a Mossad agent, you don't want to be soft.
She does not have any past history of any emotional wounds. The only reason she is doing this was because of her utter ambition. The fact that she was in-experienced, soft, and initially from Iran were some of the reasons why the viewers were disappointed in the show. Tehran series 2020 was released in between the global pandemic. It was supposed to have all the details right. The previous show like FAUDA has its own reason as one of the best shows featuring Israeli agency insights. Compared to, Tehran is something entertaining, where the agent meets her long lost family, fell in love, and running from the Iranian agents. This was not something called for. Under no circumstances, the audience expected it to be something identical like this.
Tehran TV Series Ending
We have to say that the best actor on the show was Tamar's nemesis, Kamali. A perfect patriotic in the series. We see his love for his country Iran. You may have recognized him from Homeland or Crash. His continuous chase after Tamar was one of the reasons she was scared of being too long in the country. The show has shown the greatness of Tamar after how she survived when her mission was failed. She showed great evolving nature in a city which known not to welcome anyone from Israel.
However, there were enough insights for one who is eager to learn about the ways the famous Israeli forces work. It is still a mystery where to watch Tehran TV series, well it is available on Apple TV. The Tehran TV series Netflix is not a thing. It has not yet added to Netflix.