10+ Hilarious Venom Trailer Memes
Recently out Venom's trailer featuring Tom Hardy and Riz Ahmed as the lead cast have got a viral and go-crazy response from the viewers. The funny and might be called "SCARY" tongue is the most noticeable scene in the trailer. The trailer got an enormous response from the public. Even before the release of the movie, the Venom trailer memes container has filled with a lot of stuff. Let's have a look at these memes on Twitter!
Hilarious Venom Trailer Memes
So here is the collection of Venom memes that sparked the audience with great laughter.
here comes the choo-choo train, open wide baby #Venom pic.twitter.com/iGWMc8XEqH

— daniel (@ruffalosfluff) April 24, 2018
Part of a well balanced breakfast! #Venom pic.twitter.com/2VCpKqKLyS

— Eddie Brock/Venom (@VenomMovieNews) April 29, 2018
Now Who did it better?
who did it better #Venom pic.twitter.com/An1jv3420O

— Dog Bot (@doggorobo) May 4, 2018
Bane before using too much venom and after using too much venom

Cc: @komrikmania pic.twitter.com/ZOmOMzWo1Y

— Crowbar (@GalihWiseso) April 24, 2018
13 Reasons Why You Should Watch The Venom Movie. Because of that Damned Smile 😛
"So you see, that's where the trouble began. That smile. That damn smile."#Venom pic.twitter.com/BaoJMuB8et

— Omer Alvi (@Omeralvi_) April 29, 2018
Don't worry about the other guy!
You vs. the Venom she told you not to worry about pic.twitter.com/cFjXiXQVKN

— Parker Molloy (@ParkerMolloy) April 24, 2018
Even Drake likes this latest Venom!
We've come so far. #Venom #VenomTrailer pic.twitter.com/abB6cM58rz

— Pretty Brown & Nerdy (@PBNtweets) April 24, 2018
What can I say on this Venom Meme!
Saw this and had to laugh #Venom pic.twitter.com/UTvhBFQVq5

— Brett X (@MutantMadman) April 24, 2018
Literally Yes! 🙁
Insomnia got me like ???……. #TomHardy #Venom… ??? pic.twitter.com/TWIFOV6nTP

— Video Advocate (@VideoAdvocate) May 5, 2018
Kim Jong Un Must be proud!
So my twitter feed did a good#Venom @VenomMovie @GeekandSundry @GraceRandolph pic.twitter.com/tK0C5tOMuq

— Nik'tar The Adopted Doomhammer (@Azerothdefender) April 24, 2018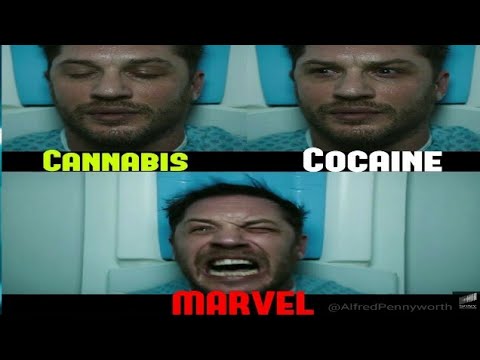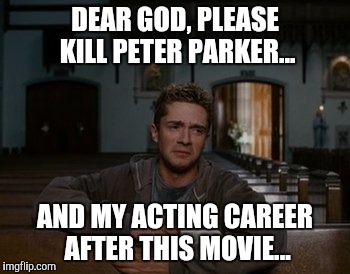 Although, the Venom film couldn't get that much response as it was expected even after having the star cast like Tom Hardy it came out opposite in terms of Venom Memes. The audience was more interested in the memes of the Venom movie.