TVF Pitchers Review: BULB Jalega Boss!
RATINGS – 4.7
When you are fed up with your 9 to 5 job, you either go for MBA or STARTUP. And This web series on YouTube is luckily on STARTUP. Pitchers by The Viral Fever (TVF) has impacted a great number of working-class crowd (especially in India). Apart from hectic daily life of corporate sector, Pitchers has influenced the people to become an Entrepreneur. TVF Pitchers Review doesn't do justice to the entire TVF series, make sure to watch it after reading the review.
TVF Pitchers Review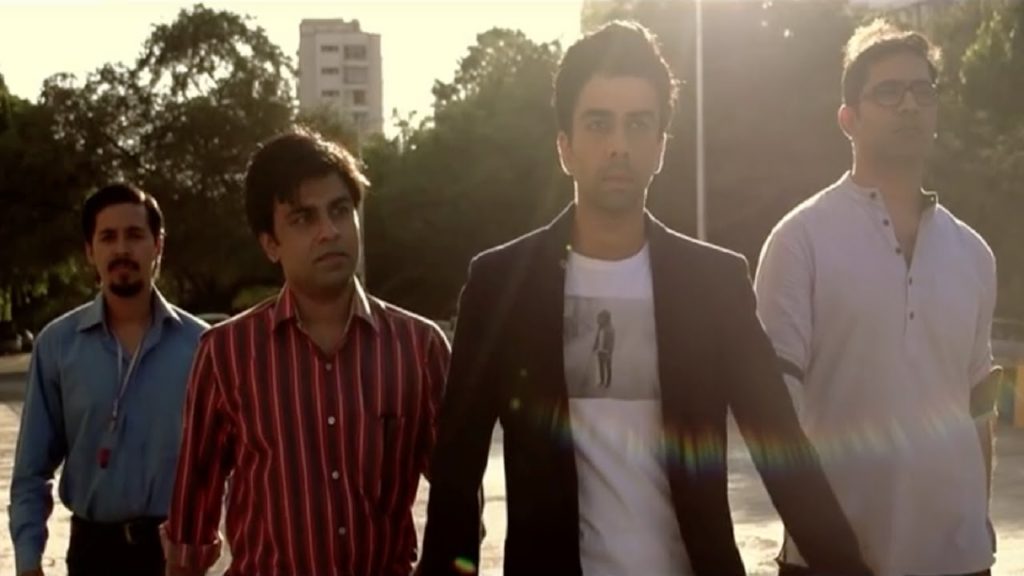 Image Taken From YouTube
The series somehow lifting up the 'lost' courage and interest to the give uppers that it's time to stand up and face the hurdles. Also, it embarks those who direly need some change in their life from the enterprise monarchist.
The entire series goes around how four individuals with hefty-paying jobs jump in the deep ocean of nowhere to achieve the island of 'MAGIC'. All of them have only one goal and that is 'to start a company' and scale it up to a billion-dollar one. Naveen Bansal (Naveen Kasturia) is the one who's got all the blueprints and command in his hand and is the one who got popped up with the idea of the company.
The series consists of five episodes each given a 'Unique name'. It shows how the team of four made efforts to convince investors to fund their company and consistently failed to get investment.
With each episode, we may see progress and a plunge. But 'NEVER QUIT' agenda is not going anywhere in the entire web series.
Starting with Naveen who is the reason why this company started. He is the one who made the most sacrifices only to see this company get succeeded. Being at an elite position of 'MOKART' a fictional company, he rejected every offer offered by the company to make sure he does not left. But he remained dedicated and confident with his idea. We have seen how Naveen went down from daily life routine to his love.
The second member is Jeetu played by talented Jitendar Kumar is depicted as a prodigy programmer who got offers from Facebook but rejected it cause he had in mind to serve his nation. He is depicted as an intelligent coder working at a prominent Software house and making a handsome salary. Being a married member, he risked his married life and despite the pressure from his stereotype father. He remained on track and worked day and night for the startup.
Yogi is our third clan member, getting bald every day, the man himself seems working too hard 😛 Yogi played by the Arunabh Kumar. He is actually the founder of TVF. He is portrayed as an MBA with very well pay. Instead, he chose the startup and decided to quit. He's got the ability to convince with the client either by negotiations or beating :p He is depicted as a harsh guy but dedicated one.
And the last one is Mandal, the most brilliant guy in the squad. Played by Abhay Mahajan, Mandal is the reason who sprinkled some mockery in the show. With his persistence, dedication, and commitment, The guy is the reason that bonded the entire squad together.
Final Words of TVF Pitchers Review
The whole web series is brilliant in every aspect either they are dialogues or acting skills everything is impeccable. If you are aiming to kick start or transitioning to become an entrepreneur as well as you need immense kind of motivational or inspirational stuff then this is a must-watch show.
Each episode is of nearly 40 minutes can be watched on TVFPlay and YouTube (It only has three episodes)
The interesting thing about this show that impressed me is that Naveen's startup idea didn't reveal in the entire Season one. And that's the reason that sticks the audience to wait for the next season. But unfortunately as of yet, there is no sight of the new season. But still, we are hoping Arunabh will think about it.