5 Strange World Records Nobody Could Break
Once you get listed in Guinness World Records list, you own it. Records are meant to be made and break everyday. Either it could be punching a bag or making bizarre noises for the sake of getting listed in the record holders. But there are few records that are meant to be kept in a container of bravery, risk and fate. These records are nearly impossible to break (as the study suggests) and seriously after reading this article you would be wondering who the hell will break these world records. In order to increase your curiousness, We've got a list of top 5 dangerous world records no one wants to beat.
Also Read: Most Haunted Places In Toronto
Bizarre World Records That Are Impossible To Break
Tired of going through the long list of top 10 world records that are impossible to break, Don't be fret. We've got a very specific list about who is the most freaky record holder.
5. Jon Brower Minnoch (The Heaviest Human Being)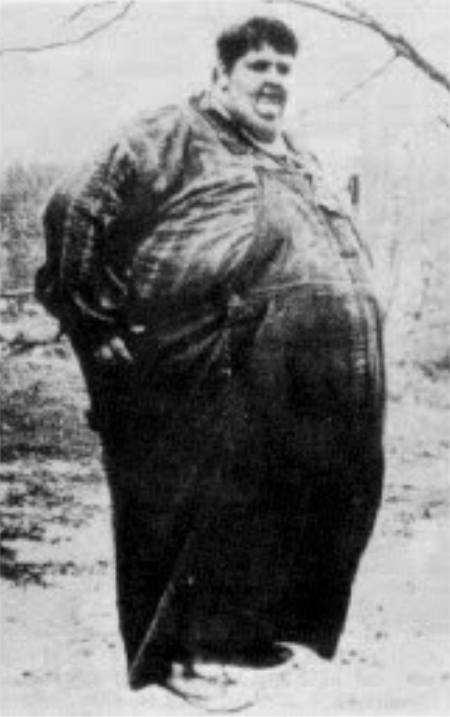 Image [email protected]
You might be thinking why my weight is increasing every day. But you should see this man, Jon Brower Minnoch, whose weight is impossible to surpass. His weight was 1,400 lb (640 kg). Seriously 640 kg? This man is considered to be the heaviest man on earth ever lived. And no one has ever come nearer to this huge number, 640. Jon Brower Minnoch went through with diabetes and high blood pressure since his childhood. Somehow, he managed to burn his calories by 70% from 1,400lbs to 476lbs in a time span of only 2 years. Thanks to his diet plan. But his weight never remained constant, it fluctuated. And at last, he died on September 10, 1983. Leaving behind a wife and two children.
4. Heavy Weight Lifted By Eye Sockets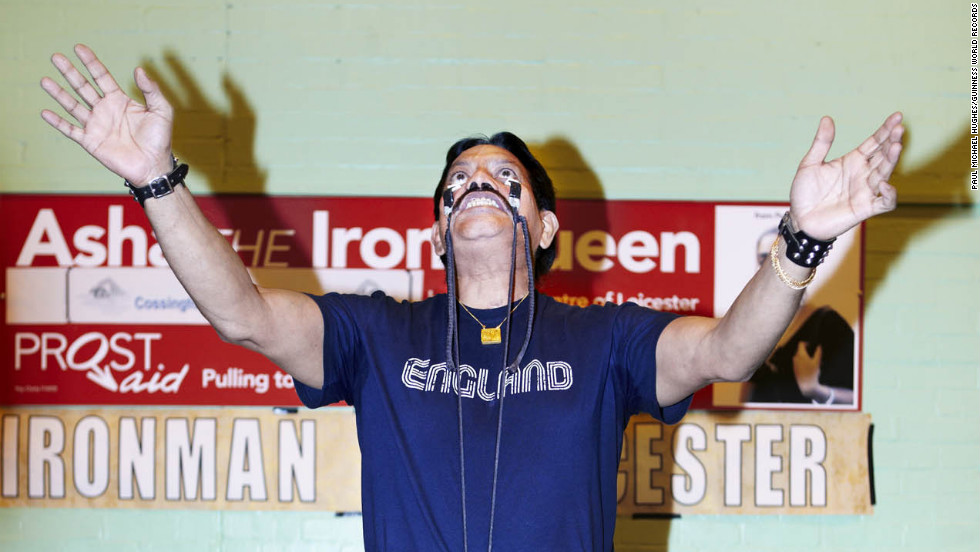 Image Src @CNN
Eye sockets are very sensitive. You would be wondering who the hell lift hefty things from them? Well your wonder will into reality when you come to know that a Man from India, Manjit Singh really lifted 51 pounds (23 kg) from his eye sockets. Manjeet Singh is from Leicester city and is believed to be the only one who did this thing. His record is for sure very rare and illogical to beat.
Also Read: Strange Facts About The Exorcist Movie
3. Flinched Out By A Tornado To Furthest Distance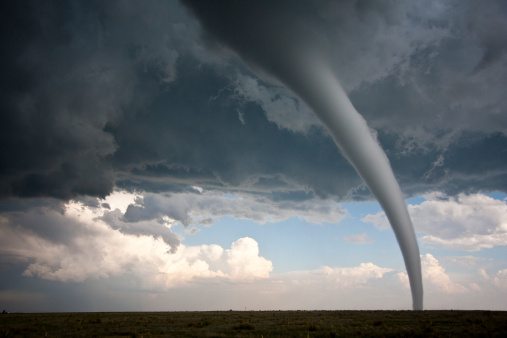 Image Src @National Geographic
Tornadoes are extremely dangerous and life taking natural disaster for sure. As soon as you get caught in a tornado, no one can save you. But there is still one person, who get gripped by a Tornado and survived. Matt Sutter a 19 year old adolescent, who got stuck into a Tornado in 2006. He threw by a tornado and completed the furthest distance ever made by a windstorm. Astoundingly, He was found alive in a moor field. And made 399 a world record by covering 399 meters. That's really something no one surely wants to break.
Also Read: Bizarre Booms Heard Across The United States
2. Most Broken Bones World Record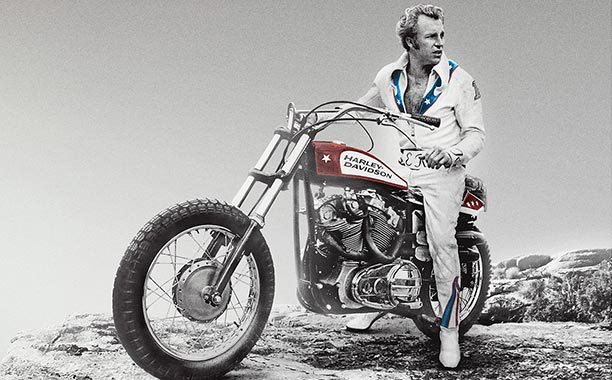 Image Src @TimeInCapp.Com
Human bones are real hard to be broken. But certain mishaps might lead you to get your bone broken. The same thing happened to United States based and very known stuntman, Robert Craig Knievel Jr who recorded the world record for most broken bones at once. With many stunts he performed, motorcycling was one of the most daring one for him. He broke 433 bones in his entire life while performing stunt on motorcycle in the ramp-to-ramp jumping events. Seriously 433 bones? He has recorded his name in the Guinness world record for the most bones ever broken in history.
Also Read: 5 Most Haunted Spots In Washington D.C
1. Heavy Weight Lifted By Tongue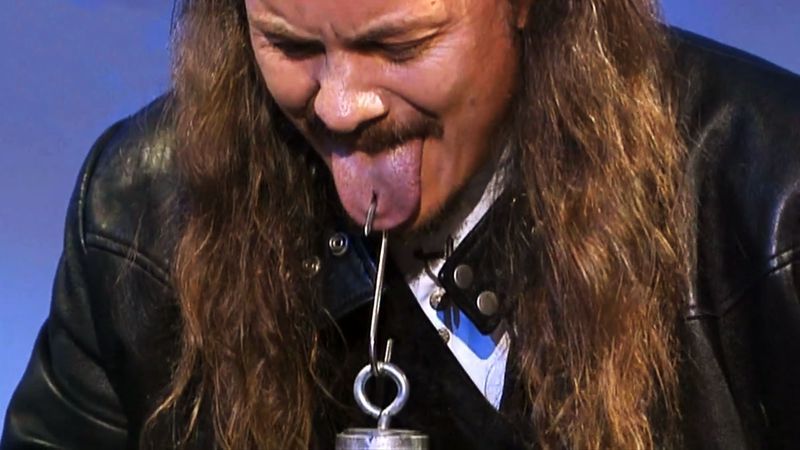 Image Src @The Onion
On the top of the list 5 Strange World Records That Are Impossible To Break, we've got heaviest weight lifted by a tongue. A human tongue! This is something really bizarre. But it did happen. Thomas BlackThorne from United Kingdom lifted 12.5 kg of weight from his tongue. He set his record in El Show Olimpico in Mexico on 1 August, 2008.